More photo albums to come; we are working on them.



Phun Radio The Event
- Retro Edition


Celebrating the Founding of the People's Republic of China


SACO/TTYP presents Bach to Baroque


The Dai Ailian Foundation Dance Scholarship


Meeting of Students and Chinese Ambassador


TTCF-First Citizens Youth Championship 2013


Command Working Dogs Club Show 2013


Kwame Ture Lecture Series 2013 -- Cynthia Mc Kinney


Celebrating the Assumption of New Chinese Ambassador


Visit to T&T of US Vice President Joe Biden


President Anthony Carmona's Swearing-in


Fondes Amandes Gayap - March 08, 2013


Chinese Film Festival Launch - March 6, 2013


Denver's Civic Center 4/20 Marijuana Rally


First Citizens Mini Polo Opening Ceremony


West Indian Rhythm Konnection's 'Uprising'


First Citizens 2012 Sportsman/Sportswoman


Paramin Blue Devils Monday Mas


Independence 2012: Red, White and Black Parade


President Maxwell Richards Demitting Ceremony


Nrityanjali Theatre - Episodes of Mahabharata


A Trini View of Colorado's Snowstorm this Winter


Carnival Tuesday: Uptown Port of Spain 2013


Rapso Explosion
February 05, 2013


First Citizens Sports Foundation Youth Awards


Prof Tony Martin's Send-Off January 25, 2013


FCB Secondary Schools Water Polo League Launch


SACO/TTYP - A Classical Christmas Concert


Euangelion Singers presents "Jesus Came"


The Wings of China Exhibition


Chinese Kite Delegation Demonstration


SACO/TTYP presents Bravo Beethoven


National Gas Company's Caldrac Club House


Transition: Noble Douglas Dance Company Inc.


People's Liberation Army of China's Military Band


Military Tattoo 2012 - Hasley Crawford Stadium


UWI SPEC International Half-Marathon 2012


Sonny Francois - The Mighty Power's Send-Off


63rd Anniversary of the People's Republic of China


Independence Day - Parade, Awards and Show 2012


Emancipation Day
Celebrations 2012


Independence Day
Parade 2012


Swearing-In of Justice Minister Chrislyn Moore


Keshorn Walcott's Welcome Home Reception


First Citizens BMX and Youth Championships


Wasafoli Trinidad and Tobago presents Suumba


Batman Premier shooting in Aurora, Colorado


Miss T&T for Miss World 2012, Athaliah Samuel


Laventille Pays Tribute to Athaliah Samuel


New Butler Associate College Graduation 2012


T&T Youth Philharmonic (TTYP) in Concert 2012


CHS African Liberation Day Dinner 2012


Venezuela's 201st Independence Anniversary


Euangelion: "For the Rest of My Days - Sing Your Praise"


Trinidad and Tobago's Special Olympics - 2012


TTYP Master Class with renowned conductor Christoph Eschenback


Launch of 50th Anniversary of Independence and Logo Unveiling


Moonlight Gathering - North Post Hill, Patna, Diego Martin


Shenzhen Aihua Arts Troupe and Trinidad All Stars


Chinese Ambassador hosts Shenzhen Aihua Arts Troupe


FCB Mini Polo Opening Ceremony


P.A.D.A.T.T. Medallist Dance Competition


Amadi Productions presents "My Gift To You" Concert

2010 — 2011 — 2012


W.I.R.K.'s "Uprising" – A Review
On Saturday 30th March, 2013, the Shouter Baptist Liberation Day holiday, the band West Indian Rhythm Konnection (W.I.R.K) shared their music with interested persons in their concert entitled "Uprising". Under the radiant three-quarter moon W.I.R.K and other featured bands provided alternative musical sounds at Bohemia, a community centre for artists,



Celebrating the Life of Professor Tony Martin
The Celebration and Thanksgiving Service for the life of Professor Dr. Tony Martin was held on Friday 25th January, 2013, at St. Theresa's Church Woodbrook. Friends, family, historians and activists gathered to pay their respects to the Trinidad-born scholar best known for his work on Marcus Garvey.


Video Clips
» Denver's Civic Center 4/20 Marijuana Rally - April 20, 2013
» Flooding in La Seiva, Maraval - June 04, 2011
» PADATT Ballroom Dance Competition - May 04, 2008:
Pt I | Pt II | Pt III | Pt IV | Pt V | Pt VI | Pt VII | Pt VIII | Pt IX
» A view from North Post, Diego Martin - September 16, 2007
» COP Rally in Woodford Square - September 09, 2007
» Independence Day Parade 2007 - August 31, 2007
» Independence 2007 Ballroom Dance Competition - August 25, 2007
» Paramin Parang Festival 2006 - December 18, 2006
» Tassa Drumming - December 17, 2006
» Dancing to Tassa Drumming - December 17, 2006
» Making 'buss-up-shot' and Curry - December 16, 2006
» Parang in Maracas, St. Joseph - December 12, 2006



Support TriniView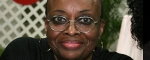 Farewell, Dr. Pat Bishop
August 20, 2011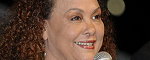 Farewell, Allyson
May 13, 2011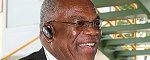 Farewell, Kenneth Valley
May 12, 2011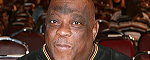 Farewell, Keith Smith
February 12, 2011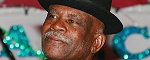 Farewell, Mighty Striker
February 09, 2011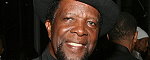 Farewell, Conqueror
February 02, 2011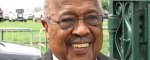 Farewell, Sir Ellis Clarke
January 07, 2011 1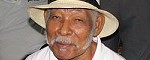 Remembering Tito Lara
Apr. 13, 1927 - Feb. 27, 2009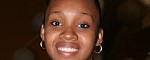 Tribute to Jizelle Salandy
Jan. 25, 1987 - Jan. 04, 2009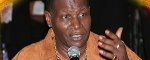 Terry Joseph's Send-Off
January 11, 2008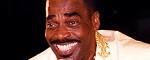 Remembering Mighty Duke
October 03, 2007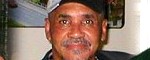 Winsford 'Joker' Devine Speaks September 12, 2007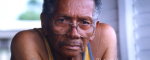 Tribute to Masman 'Cito' Velasquez April 09, 2006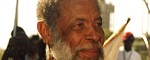 Tribute to Clive Bradley
November 27, 2005

Towns & Villages

Arima


Belmont


Biche - The Village


Blanchisseuse


Carenage & Chaguaramas


Cedros


Central Market PoS


Central Trinidad


Chaguanas


Couva


Diego Martin


Guayaguyare


Icacos


La Brea


Laventille


Lopinot


Manzanilla, Mayaro


Maracas Bay


Moruga


Nariva Swamp


Paramin Village


Plum Mitan Village


Pointe-ā-Pierre


Point Fortin


Port of Spain


San Fernando


Sangre Grande


San Juan


Siparia


St. James


St. Joseph


Tobago


Toco


Valencia
Special Coverage

Business Coverage


Carifesta IX 2006


Carnival Special


Chinese Bicentennial


Christmas & Parang 2006


Devil's Woodyard


Divali Celebrations


Election 2007


Emancipation Celebrations


Fondes Amandes ...


Hindu Wedding


Hosay in St. James


Journey to Icacos


Moonlight Gathering


N. J. A. C.


Phagwa, Enterprise


P.N.M. Political Party


SACO-TTYP


Special Events


Special Olympics T&T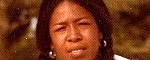 Peggy Castanada-Phillip Speaks March 10, 2007
Lara's Most Runs in Test Cricket November 26, 2005

World Cup Celebrations
Soca Warriors through to FIFA World Cup finals
November 16, 2005

Carenage Elder, Ken St. Louis Speaks June 30, 2007

Masman "Cito" Velasquez Passes Away April 12, 2006

Samuel 'Brigo' Abraham Speaks March 26, 2006

Wayne 'Rafiki' Morris Speaks March 24, 2006

Goals of the Couva/Tabaquite/Talparo Regional Corporation December 07, 2005

Origins of Parang Music November 24, 2005

Rudolph Edwards: Journey with Desperados July 19, 2005

Brother Valentino Speaks: Life is a stage
July 07, 2005

Black Prince July 05, 2005

Hosay June 27, 2005

'Disturbances' of the 1970s
June 13, 2005

Seņor Gomez, how you do that? June 12, 2005

Glendon Morris: "I love Carnival; it is my passion" May 15, 2005

Muhammad Abu Bakr Speaks on Mas' April 30, 2005

Jason Griffith Speaks - Voyage of the Sailor Mas'
April 15, 2005

Bertie Marshall Speaks on Steelpan Development
March 18, 2005


Family Events